This event will feature a variety of panelists from both industry and education who will present their successful partnerships, answer questions and provide recommendations on how to apply these practices.
---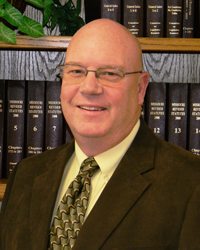 Oscar Carter, Ed.D.
Director of Skilled Technical Sciences for the Missouri Department of Elementary and Secondary Education
Oscar Carter, Ed.D., is the director of Skilled Technical Sciences for the Missouri Department of Elementary and Secondary Education, which has nearly 60,000 students with approximately 15,000 in construction programs. Carter is also a past teacher with 23 years of experience, and he served seven years as the assistant director for the Columbia Area Career Center in Columbia, Missouri.
Carter received his doctorate in educational leadership and policy analysis from the University of Missouri in 2008. The goal in Missouri is to have all of its programs accredited by industry, all of its teachers credentialed with industry and to have its students graduate with industry-recognized credentials.
[ Page Top ]
---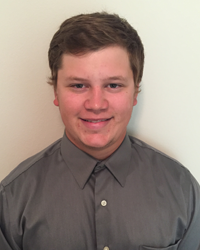 Robert Dragg
Combination Welder at Turner Industries
Robert Dragg is a combination welder at Turner Industries, as well as a structural welding instructor for Associated Builders and Contractors' (ABC) Bayou Chapter. Beginning in 11th grade, he took welding classes at the ABC chapter where he now teaches. He graduated from Ponchatoula High School in May 2014 and was hired by Turner the following September as a helper. In June 2015, Dragg graduated from his ABC welding class at the Most Outstanding Student. At just 19 years old, he – along with his new fiancée – is a homeowner ready to embark on the next phase of his life and continue working his way up at Turner.
[ Page Top ]
---
Gene Dudley
Director of Career and Technical Education for the Alabama Community College System
Gene Dudley is the director of career and technical education for the Alabama Community College System where he is responsible for statewide functions, including developing, planning, implementing and assessing occupational and technical education.
Dudley served as an industrial electronics and information technology instructor at the secondary and postsecondary levels. He also served as the president and executive director of a not-for-profit training organization providing apprenticeship and customized craft training throughout Alabama and the panhandle of Florida.
Dudley spent six years in the U.S. Air Force as an airborne maintenance technician. He earned an associate degree from City Colleges of Chicago, a bachelor's degree from Athens State University and a master's degree from Alabama A&M University. He has also taken numerous postgraduate classes in education administration and leadership.
Dudley has the pleasure of living on beautiful Lake Guntersville in North Alabama.
[ Page Top ]
---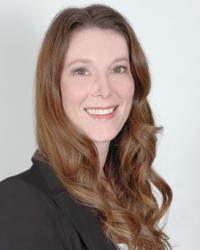 Sara Flaherty-Lee
Vice President of Education at Associated Builders and Contractors' Heart of America Chapter
Sara Flaherty-Lee is vice president of education with Associated Builders and Contractors' (ABC) Heart of America Chapter. She is responsible for education strategies, including development and administration of the chapter's apprenticeship programs, craft trainee, management and journey-level training programs and school-to-career programs across Kansas and Missouri.
Flaherty-Lee promotes the association's goals to ensure programs have the highest professional content and quality, and works closely with institutions and educators to transform learning that makes a real impact on educational outcomes. Through partnerships, ABC plays a significant role in guiding and equipping craft professionals with the knowledge and skills they need to improve productivity and safety and advance their careers.
[ Page Top ]
---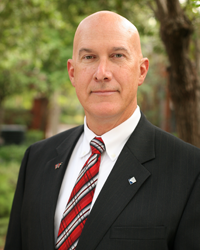 Steve Greene
Vice President of NCCER
Steve Greene currently serves as vice president of NCCER, and has over 35 years of construction management experience (Superintendent, Project Manager, Director of Human Resources, and Senior Director of Global Workforce Development) with three major international contractors – Fluor, KBR and Bechtel. Greene has been the COO and owner of an industrial construction services company in Atlanta, Georgia. He has been the vice president of operations with two postsecondary career college systems. Greene currently participates on a number of workforce development boards and committees to include the Construction Users Roundtable (CURT) National, CURT local user councils, SkillsUSA and industry-specific organizations. He holds a bachelor's degree in premedical science from Wofford College in Spartanburg, South Carolina.
[ Page Top ]
---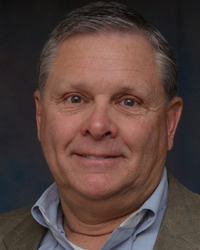 Dean Hamrick
Global Director of Craft Training for Fluor Corporation
Dean Hamrick is Fluor's global director of craft training. In this role, he is accountable for development and certification of Fluor's craft workforce utilizing a combination of entry-level and upgrade training for the existing workforce and ensuring training programs are designed in accordance with contractual obligations, company policies and vendor requirements. In addition, Hamrick is accountable for promoting the utilization of Fluor training locations, as well as building and maintaining relationships with local colleges and civic organizations. Hamrick also oversees Fluor's craft wage and compensation development and administration globally.
Hamrick has more than 26 years of human resources-related experience in the industrial construction sector, having held management-level positions across multiple business lines, joint ventures and wholly owned subsidiaries within Fluor.
Hamrick is a United States Marine Corps veteran, having risen to the rank of sergeant during his service. His involvement in the local community includes serving as the assistant chief of the Pecan Grove Volunteer Fire Department in Richmond, Texas, and as Scoutmaster of the Boy Scouts of America Troop 1880. Hamrick holds a holds a bachelor's degree in physical education from Western Carolina University.
[ Page Top ]
---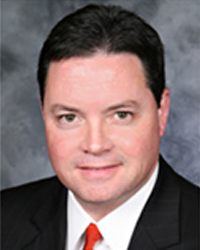 Tim Johnson
Senior Director of Government Affairs for NCCER
Tim Johnson is the senior director of government affairs for NCCER and is a national spokesperson promoting construction craft training and careers in the construction industry. Johnson is also the owner and founder of The Tim Johnson Consulting Group, a 22-year-old firm specializing in governmental relations, public relations, workforce development, business development, association management and a wide range of facilitation services, including strategic planning for associations and corporations and industry-based community advisory panels.
Johnson's background includes six years as a lead committee staffer for the Louisiana State Senate and five years as the director of business development for the Construction and Maintenance Division of the Shaw Group. Between the Louisiana Senate and Shaw, he served almost seven years on the staff of the Associated Builders and Contractors' (ABC) Pelican Chapter, first as the association chapter's director of education and training, then as the chapter's executive director. At ABC, he lead one of the largest privately funded construction craft training centers in the U.S.
Johnson also serves as the executive director of the Central Gulf Industry Alliance (CGIA), an association of industrial plants and industrial contractors working along the Gulf Coast from Gulfport, Mississippi, to Pensacola, Florida.
[ Page Top ]
---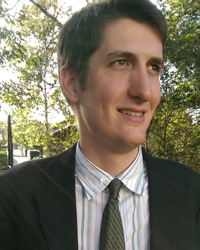 Paul Lavallee
Electrical Instructor at Mississippi Construction Education Foundation
Paul Lavallee is a second-year electrical instructor at Mississippi Construction Education Foundation (MCEF). As a homeschool student, he was able to feed his curiosity, not only in school, but in learning how things work. Rather than pursue a conventional four-year degree, he chose to learn a trade and apprenticed with Cowden Electric. Lavallee received four years of NCCER training through MCEF, and is a licensed electrician. He competed in Associated Builders and Contractors' craft competitions at the state and national level, winning the state competition. Lavallee was born and raised in Jackson, Mississippi, where he continues to live and work. He enjoys music and plays trombone with several groups around town.
[ Page Top ]
---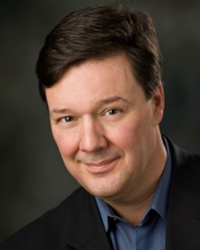 Hans Meeder
Co-founder and President of the National Center For College & Career Transitions
Hans K. Meeder is co-founder and President of the National Center for College and Career Transitions (NC3T). NC3T is a mission-driven organization with the purpose of fostering regional college-career pathway systems that are supported and led by alliances of educators, employers and civic organizations. NC3T provides a planning structure, coaching and technical assistance to help community-based leadership teams develop and implement regional college-career pathway systems.
Meeder was formerly president of Meeder Consulting Group, LLC, until it merged with NC3T. Prior to founding NC3T and the Meeder Consulting Group, Meeder served as executive director of the 21st Century Leadership Initiative, an intensive leadership development program jointly sponsored by the International Center for Leadership in Education, the Association for Career and Technical Education and the Successful Practices Network. Meeder also served as deputy assistant secretary for education in the U.S. Department of Education Office of Vocational and Adult Education. In this role, he led the Department of Education's High School Initiative and guided policy development for implementation of the Perkins Act and the Adult Education and Family Literacy Act.
Meeder lives in Columbia, Maryland, with his wife and children. He received his MBA from the University of Maryland.
[ Page Top ]
---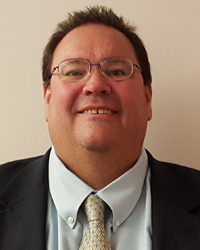 Craig T. Pendergraft
Education Consultant for the North Carolina Department of Public Instruction
Craig T. Pendergraft, a native of Durham, North Carolina, is an education consultant for the North Carolina Department of Public Instruction, Career and Technical Education and has spent the last 20 years in education. Pendergraft is licensed to teach trade and industrial education and technology education curricula. He also taught engineering and architectural drafting, structural systems and industrial maintenance classes at various high schools in North Carolina. He served as a SkillsUSA adviser and has coached football, basketball, softball and swimming.
Pendergraft earned a bachelor's degree and a Master of Education in industrial technology with a concentration in drafting and design from East Carolina University. He is married and has three children.
[ Page Top ]
---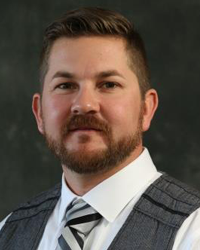 Derek Sams
District Training Manager for TIC – The Industrial Company
Derek Sams is a district training manager for TIC — The Industrial Company where he oversees apprenticeship for journey-level development and provides leadership training for foreman and career development for superintendents and engineers. Part of his role at TIC includes outreach to high schools and technical colleges. Sams has worked in the oil and gas, civil engineering and industrial construction industries for more than 13 years and has been with TIC for the last four years. He is a certified instructor by the Occupational Safety and the Health Administration and Mine Safety and Health Administration, as well as an NCCER Master Trainer. He is also certified to teach first aid and CPR.
Sams is based out of Englewood, Colorado and has a Bachelor of Science in geology from Marietta College.
[ Page Top ]
---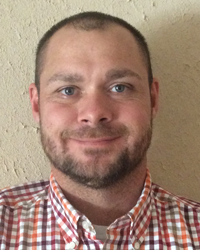 Joey Snider
Pipe Welder at Seller's Mechanical Services
Joey Snider is a pipe welder at Seller's Mechanical Services. Snider was dropped off at the Big Oak Boys Ranch in Gadsden, Alabama, when he was six years old. This experience, while challenging, provided him with a new family of 120 brothers. Despite his childhood adversity, Snider knew early on that he wanted to learn a trade. While attending Etowah County Career Technical Center, Snider's instructor identified his potential and began mentoring him. Through his relationship with his mentor, Snider enrolled at BE&K School of Industrial Construction during his junior year of high school and received NCCER training for Welding Levels 1, 2 and 3. In 2001, Snider took fourth place in welding at the Associated Builders and Contractors' National Craft Championships. Snider is a proud husband and father, and he loves being able to use his skills to support his family.
[ Page Top ]
---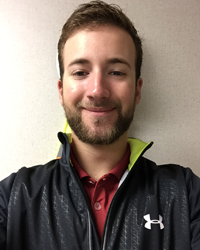 Garrett Thompson
Second-year Intern for The Haskell Company
Garrett Thompson is a second-year intern with The Haskell Company. His love for construction started at an early age. His father is a craft professional, and Thompson grew up on job sites learning the trades from his dad. He learned how to build and remodel houses, self-perform finish carpentry projects, build small pole buildings and work on a pre-manufactured steel structure.
Thompson's father taught him to build and have a strong work ethic. Being homeschooled by his mother allowed him to learn and practice self-study, responsibility and living a Christ-like life. He credits his church for also playing a significant role in shaping his development.
In 2013, Thompson traveled to Mongolia on a construction-related mission project, and in the same summer, competed in the carpentry contest at Associated Builders and Contractors' National Craft Championships where he won first place. His outstanding performance captured the attention of The Haskell Company, which led to his internship with the company.
Thompson has an associate degree in construction systems management from Ohio State University Agricultural Technical Institute, and he is currently working on his bachelor's degree in construction systems management at The Ohio State University. Thompson has two brothers and four sisters. He was born and raised in Bolivar, Ohio.
[ Page Top ]
---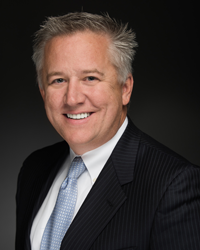 Stephen Toups
Corporate Vice President of Turner Industries
Stephen Toups is senior vice president and CIO of Turner Industries Group. Turner Industries is an industrial contractor with 53 years of experience employing 18,000 people throughout the United States. He has been with the company for 18 years serving in many capacities.
Toups currently serves on the Board of Supervisors for the Louisiana Community and Technical College System, on the Federal Reserve Board's Energy Council, the Louisiana State Trooper Foundation, the advisory board for Regions Bank and is this year's campaign chairman for the United Way.
As CIO, Toups was recognized nationally as a breakout leader in Information Technology by the Global CIO Summit. His passion for education and workforce development has led to two terms as chairman of the Workforce Investment Board, as past chair for the Associated Builders and Contractors (ABC), past chair of the Louisiana Construction Education Foundation, and he currently serves on the national ABC Industrial Contractor's Council, as well as the national legislative committee.
Toups is a graduate of Louisiana State University where he earned his bachelor's degree in finance and his MBA. His best accomplishment to date is his 22-year marriage to his wife, Valerie, and their three children; Stephanie, Shelby and Roland-Michael.
[ Page Top ]
---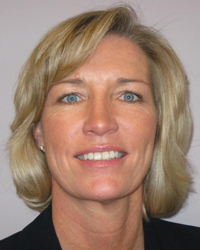 Robin Utz
Chief for the College and Career Transitions Branch Division of Academic and Technical Education of the Office of Career, Technical and Adult Education at the US Department of Education
Robin Utz serves as the chief for the College and Career Transitions branch in the Division of Academic and Technical Education for Office of Career, Technical and Adult Education (OCTAE) at the U.S. Department of Education. The branch administers national discretionary programs and initiatives that support program development and innovation in career and technical education (CTE). The programs and initiatives are geared toward increasing student achievement, closing the achievement gap and preparing all students for transitions to college and careers.
Prior to joining OCTAE, Utz served as assistant director of the Career, Standards and Assessment Services Team at the Kansas State Department of Education (KSDE). Her responsibilities included providing leadership for K-12 schools to develop and implement a system of quality career and technical education. She developed and implemented policy initiatives that reflected a progressive agenda to ensure all students achieve challenging academic and technical standards to be prepared for college and careers. She worked collaboratively with other CTE state directors and leaders on important initiatives, such as technical skill assessments and rigorous programs of study.
Utz's professional career includes positions as a family and consumer sciences teacher, a Family, Career and Community Leaders of America advisor and a KSDE education program consultant for CTE programs. Nominated by colleagues, peers and students, Utz is a past recipient of professional association awards. She served on numerous committees and held elected offices in professional associations at state and national levels. She has a bachelor's degree is in home economics education and a master's degree is in secondary education from Kansas State University.
[ Page Top ]
---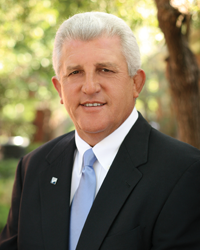 Don Whyte
President of NCCER
Don Whyte is the President of NCCER. He has been involved in the development of NCCER for over 23 years. He has shaped NCCER's standardized training process and curricula into the industry's leading craft training program, as well as led the development of the National Craft Assessment and Certification Program and the Pipeliner Training and Assessment Program. Whyte also facilitated the retooling of the Build Your Future campaign into a leading image enhancement and recruiting initiative for the industry, and he is currently guiding the development of NCCER's global construction workforce development initiative.
Whyte's background includes experience as a career and technical education instructor, corporate management trainer and operations manager in structural steel fabrication, erection and maintenance. He holds a bachelor's degree in education from Virginia Tech University.
[ Page Top ]
---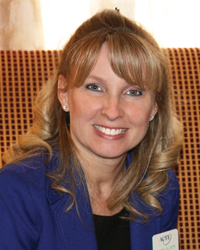 LeAnn Wilson
Director of the Association for Career and Technical Education
LeAnn Wilson has served as the executive director of the Association for Career and Technical Education (ACTE) since her appointment in 2013, after serving as ACTE's chief financial officer since 2005. Through her leadership role, Wilson has gained a deep appreciation for the work that America's career and technical education (CTE) professionals do every day to equip their students with the skills they will need to keep our country strong. She strives to raise awareness of CTE among policymakers and the public.
Wilson has demonstrated exemplary leadership during her time with ACTE, including the development of sound institutional financial strategies to ensure long-term organizational stability and growth. Wilson served in a variety of financial positions during her 26-year career, including 16 years in nonprofit association environments. She earned a Bachelor of Science in Business Management from the University of Maryland, College Park and currently resides in Alexandria, Virginia, with her husband, Terry, and two daughters, Kelly and Samantha.
[ Page Top ]
---