Connect Industry and Education
Building meaningful partnerships with local industry is key to a successful career and technical education program. With workforce shortages continuing to grow, a clear pathway from school to industry is needed now more than ever. By working together, we can create solutions that forge successful pathways for students and lead them into lifelong careers.
Join the National Center for Construction Education and Research (NCCER) for our 6th national Construction Career Pathways Conference. At this one-day event, you will learn best practices from nationally recognized programs, hear impactful success stories from young craft professionals and be part of the solution through collaborative group conversations and activities.
Also, don't miss out on our special guest presentation from the technology sector, insight into recent workforce trends from NCCER's research team and access to a special invite-only networking reception for attendees.
Click here to view the 2022 Conference Agenda. Check back soon for updates.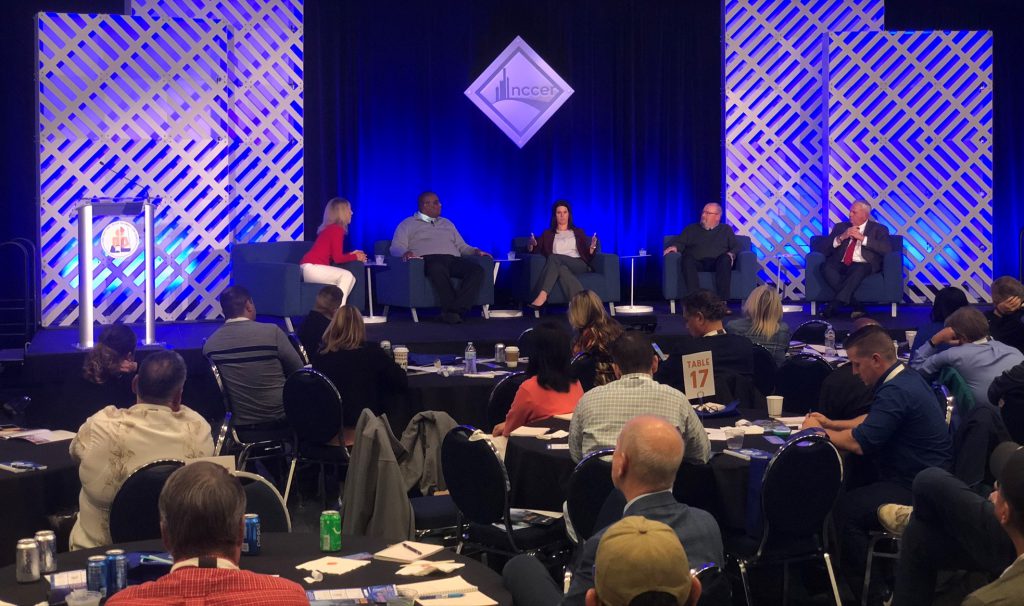 ---
2022 Construction Career Pathways Conference
This conference is a one-day event during the ACTE CareerTech VISION 2022 Conference. Whether you choose to only join us at the Construction Career Pathways Conference or experience everything that will be offered at ACTE CareerTech VISION, we hope to see you there!
Date: Wednesday, November 30, 2022
Time: 7 a.m. – 4 p.m.
Reception: 5 p.m. – 7 p.m
Location: Las Vegas Convention Center
Cost: $100
---
ACTE's CareerTech VISION 2022
ACTE's CareerTech VISION is the premier gathering of career and technical education (CTE) professionals with a multitude of learning and networking opportunities. Join us this November 30 – December 3 in Las Vegas for an unforgettable educational experience! For more information, visit careertechvision.com.
ACTE Early Bird Pricing (through 8/15): $395
ACTE Advanced Pricing (through 10/14): $445
ACTE Regular Pricing (after 10/14): $525
---
Social Media
Follow the conversation on Facebook and Twitter by using #nomoreskillsgap. We publish infographics, news and updates to help you create meaningful pathways.
Note: Construction Career Pathways attendees are not required to sign up for the full ACTE CareerTech VISION Conference to attend the Construction Career Pathways Conference. Those who do register for both events will have access to additional sessions.