This event will feature a variety of panelists from both industry and education who will present their successful partnerships, answer questions and provide recommendations on how to apply these practices.
---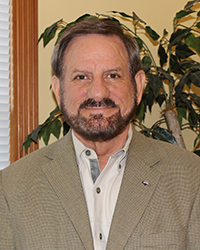 Mike Barkett
President, Mississippi Construction Education Foundation
Mike Barkett is President of the Mississippi Construction Education Foundation (MCEF), a non-profit educational foundation with a mission of recruiting, training and developing a quality workforce for commercial construction in Mississippi. He joined the staff at MCEF in 2002 where he served as the State Director of Education and Training. Barkett directs all programs of the Foundation, serving a board of 25 directors representing the construction industry and nine major construction trade associations. Barkett oversees the training and credentialing of approximately 4,700 high schools students as well as community college and adult craft professionals who are enrolled in the Foundation's four-year apprentice program. He works closely with the directors and instructors at 106 different CTE centers throughout the state to ensure quality utilization of NCCER's curriculum. MCEF is an NCCER Accredited Training Sponsor as well as an Accredited Assessment Center.
Barkett spent 25 years in education serving as business manager, teacher, administrator, athletic director and head baseball coach at St. Andrew's Episcopal School in Ridgeland, Miss. He owned and operated his own sporting goods business.
Barkett is a construction education professional. He has a Master's Degree in Administration and coursework toward a Doctorate in Education. He earned a Bachelor's degree at Centenary College in Shreveport, La.
[ Page Top ]
---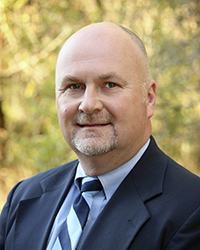 Dan Belcher
Director of Workforce Development, NCCER
Dan Belcher is the Director of Workforce Development for NCCER in Alachua, Fla. As Workforce Development Director, Dan's duties include informing and updating government, workforce, industry and education sponsors about NCCER. Dan hails from the great state of Texas where he was the Career and Technical Education Consultant for the Education Service Center Region XI in Fort Worth. He also served as the Director for Career and Technical Education for the Fort Worth Independent School District. Before that he served the Fort Worth ISD in a variety of positions including Principal, Vice Principal and teacher.
Dan has his undergraduate degree from the University of North Carolina at Wilmington and his Masters in Education from the University of Texas Arlington.
[ Page Top ]
---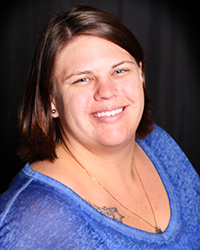 Ali Brown
Executive Director, Indiana Construction Roundtable Foundation
Ali Brown is the Executive Director for the Indiana Construction Roundtable Foundation. She has dedicated her life to working towards the goal that every person has the ability to fulfill their potential. With the Build Your Future Indiana program, Ali is able to connect Hoosier students to good paying, reliable careers.
Ali has worked to better the lives of students. She has been a Jobs for America's Graduates coordinator and worked in the classroom to help students graduate. She has also served as a youth outreach coordinator working with teenagers to educate them about HIV/AIDS. Ali comes from a family of craft professionals and her position at Build Your Future Indiana perfectly marries her passions and background.
She is a native Hoosier who attended Ball State University. Ali lives in Indianapolis with her husband, Zach, and her dog, Franklin.
Ali has a bachelor's degree in public relations and political science.
[ Page Top ]
---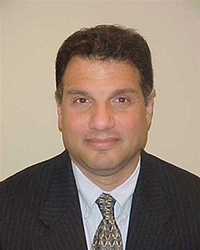 Richard Cerenzio
Director, ISN
Richard Cerenzio, based in ISN's Dallas office, currently serves as ISN's Corporate Health, Safety and Environmental (HS&E) Director, overseeing their HS&E Review and Verification Services. His previous ISN experience includes oversight of the Contractor Development and Downstream Services Client Development Divisions.
Prior to joining ISN, Mr. Cerenzio spent over 24 years as a Global Senior Manager in HSEQ within the North American and Australian petrochemical industries, North American facilities and road maintenance industries, and the South American copper mining industry.
Mr. Cerenzio is a long-standing member of the American Society of Safety Engineers and currently serves on various committees including the National Safety Council's Campbell Institute Leading Indicators Workgroup, the National Occupational Research Agenda Oil & Gas Council and the NCCER Workforce Development Committee.
His industry outreach also includes numerous global industry conference presentations and panel mediations. He has also authored numerous industry-specific articles both in the U.S. and abroad.
[ Page Top ]
---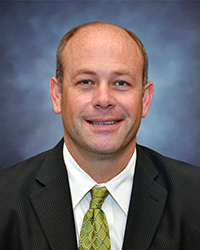 Dr. Philip C. Cleveland Ed.D.
Deputy State Superintendent of Division of Career and Technical Education/Workforce Development, Alabama Department of Education
Dr. Philip C. Cleveland currently serves as Deputy State Superintendent of Education for the Office of Career and Technical Education/Workforce Development for the Alabama State Department of Education. In this role, Dr. Cleveland manages the Career and Technical Education Section of the Alabama State Department of Education and serves as the liaison between secondary and postsecondary education and the state's workforce and economic development sectors.
His past experiences have spanned both the secondary and postsecondary education systems. In the secondary education system, he served as an Agriscience Education teacher, Career Technical Education Director, and High School Principal. Dr. Cleveland's postsecondary experiences range from serving as the Vice President for Learning and Dean of Applied Technologies at Wallace State Community College to the position of interim Community College President of Chattahoochee Valley State Community College in Phenix City, Ala.
Dr. Cleveland holds a bachelor's degree from Auburn University in Agriculture Business and Economics, a master's degree from Auburn in Agriculture Education, an A.A. from Alabama A & M in Agribusiness Education, and an Ed.D. in Organizational Leadership from Nova Southeastern University.
[ Page Top ]
---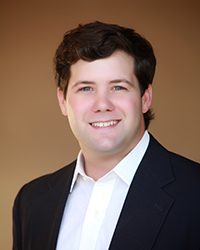 Zach Fields
Director of School Relations, CEFGA
Zach Fields is a certified NCCER Craft Instructor, Master Trainer and Sponsor Representative for the Construction Education Foundation of Georgia (CEFGA). He serves as the Director of School Relations for CEFGA and works to support over 150 skilled trade programs in Georgia's public schools. Zach coordinates with trade associations, individual employers, the Georgia Department of Education, the Technical College System of Georgia and SkillsUSA to advance and elevate craft training programs in the state. He is driven by a passion to connect young people with incredible opportunities in the skilled trades.
Zach serves on boards for Go Build Georgia, the Georgia Association for Career and Technical Education and the Trade and Industrial Educators of GA. He is an active member of the Roswell Rotary Club, proud husband and father of three.
Zach holds a Bachelor's Degree in Social Science Secondary Education from the University of Georgia.
[ Page Top ]
---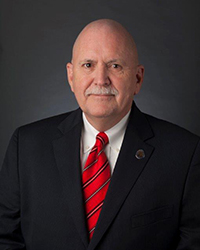 Charles Freeburgh
Vice Chancellor for Workforce Development, Baton Rouge Community College
Since Charles Freeburgh's retirement from Axiall in September 2014, he serves as Vice Chancellor for Workforce Development at Baton Rouge Community College. Charles currently chairs the LSU Chemical Engineering Industry Advisory Committee and serves on the board of the LSU College of Engineering's Dean's Advisory Council. Charles previously chaired and still serves on the board of Our Lady of the Lake Regional Medical Center Board of Directors, where he was instrumental in launching the new Children's Hospital project, and the Our Lady of the Lake College Board of Trustees, where his efforts resulted in major growth of the College.
Born and raised in Mississippi, Charles graduated from Pearl High School in 1971 and from Louisiana State University with a Bachelor of Science in Chemical Engineering in 1975. Charles's career as a chemical engineer took him all over the country, having worked with Monsanto and TOSCO in Texas and California, and for 28 years with Axiall (formerly Georgia Gulf) in Pasadena, Texas and Plaquemine, La. While with Axiall, he served as General Manager of the Chemicals Division, Corporate Vice President of Environmental, Health and Safety, and Vice President of Advocacy.
Over the course of his career, Charles also served as Chairman of the Louisiana Chemical Industry Alliance Board of Directors, Louisiana Chemical Association Board of Directors, Chlorine Institute Board of Directors, and as a Board Member of the Louisiana Manufacturers Political Action Committee, River Parishes Community College Foundation, and Louisiana Community and Technical College System Foundation.
[ Page Top ]
---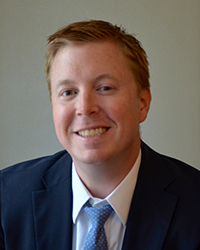 Mike Glavin
Director of Workforce Development Policy, Associated Builders and Contractors
As the Director of Workforce Development Policy for Associated Builders and Contractors (ABC), Mike works on public policy issues related to workforce development, including CTE, the public workforce system and registered apprenticeships. Mike also works with ABC contractor members and local association staff to improve student access to high-quality construction craft training through public outreach and industry partnerships. Together, ABC's chapter network and training affiliates educated approximately 108,000 students and professionals each year in the areas of safety, skilled craft training, management and productivity.
ABC is a national trade association representing 21,000 members from construction and industry-related firms representing all specialties within the U.S. commercial construction industry. Founded on the merit shop philosophy, ABC and its 70 chapters help members win work and deliver that work safely, ethically and profitably for the betterment of the communities in which they work.
[ Page Top ]
---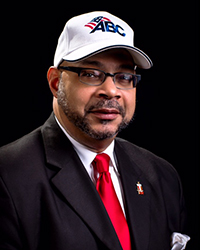 Jimmy Greene
CEO/President, Associated Builders and Contractors, Greater Michigan Chapter and the Greater Michigan Construction Academy

Greene is the CEO/President of the Association of Builders and Contractors, Greater Michigan Chapter (ABC/GMC). He has led ABC/GMC through a merger, the purchase of a 23,000-square-foot, 17-acre skilled trades training center, an accreditation process and a number of collaborative relationships with regional training partners, including Dow Chemical. He was also the founder, owner and CEO of Total Solutions Group in Saginaw, a firm specializing in telecommunications and technology project consulting. Greene was elected by his peers at ABC chapters to lead the chapter presidents, a prestigious honor.
He is currently serving various civic and charity organizations including Midland Tomorrow Board of Directors, Midland County College & Completion Access Program and many more. He also founded the Saginaw County African American Leadership Training Institute for Young Men and Henry Marsh Institute for Public Policy.
Jimmy E. Greene was born and raised in Flint, Mich. He is a graduate of Flint Southwestern High School and attended Washtenaw Community College, Eastern Michigan University and the College of Banking & Finance.
[ Page Top ]
---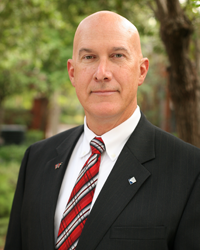 Steve Greene
Vice President, NCCER
Steve Greene currently serves as vice president at NCCER, and has over 35 years of construction management experience (Superintendent, Project Manager, Director of Human Resources, and Senior Director of Global Workforce Development) with three major international contractors – Fluor, KBR and Bechtel. Greene has been the COO and owner of an industrial construction services company in Atlanta, Ga. He has been the vice president of operations with two postsecondary career college systems. Greene currently participates on a number of workforce development boards and committees to include the Construction Users Roundtable (CURT) National, CURT local user councils, SkillsUSA and industry-specific organizations.
He holds a bachelor's degree in premedical science from Wofford College in Spartanburg, S.C.
[ Page Top ]
---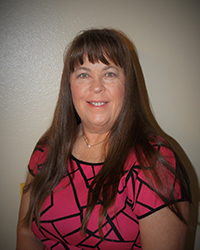 Cindy Gutierrez, M.Ed. CTE
Program Specialist, Industrial Technologies Education Career and Technical Education, Arizona Department of Education

Cindy Gutierrez is the Program Specialist for Industrial Technologies Education at the Arizona Department of Education (ADE). She recently became an NCCER Master Trainer and is the Accredited Training Sponsor Representative for the ADE.
Before joining the ADE, Cindy was a Career and Technical Education (CTE) Instructor and an NCCER Certified Instructor, teaching Construction Technologies and CTE internships for the Peoria Unified School District. She has served as the President of the Arizona SkillsUSA Board of Directors, Secretary for the Arizona Technology and Industrial Education Association and was a Fellow for the Association for Career and Technical Education in Arizona. She works closely with industry representatives on the Construction and Related Programs Advisory Council, which was formed in January 2016 for the ADE, connecting education with industry to prepare students and promote careers in construction.
Cindy holds a Bachelor of Science in Agricultural Education from The University of Arizona and a Master of Education in Career and Technical Education from Northern Arizona University.
[ Page Top ]
---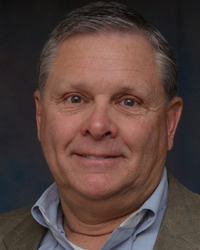 Dean Hamrick
Global Director of Craft Training, Fluor Corporation
Dean Hamrick is Fluor's global director of craft training. In this role, he is accountable for development and certification of Fluor's craft workforce utilizing a combination of entry-level and upgrade training for the existing workforce and ensuring training programs are designed in accordance with contractual obligations, company policies and vendor requirements. In addition, Hamrick is accountable for promoting the utilization of Fluor training locations, as well as building and maintaining relationships with local colleges and civic organizations. Hamrick also oversees Fluor's craft wage and compensation development and administration globally.
Hamrick has more than 26 years of human resources-related experience in the industrial construction sector, having held management-level positions across multiple business lines, joint ventures and wholly owned subsidiaries within Fluor.
Hamrick is a United States Marine Corps veteran, having risen to the rank of sergeant during his service. His involvement in the local community includes serving as the assistant chief of the Pecan Grove Volunteer Fire Department in Richmond, Texas, and as Scoutmaster of the Boy Scouts of America Troop 1880. Hamrick holds a holds a bachelor's degree in physical education from Western Carolina University.
[ Page Top ]
---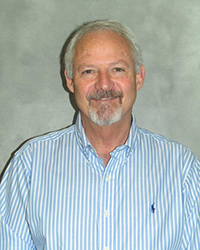 Ken McKenzie
Principal, C2FLS Consulting
Ken McKenzie is a principal for C2FLS Consulting, a new firm providing services for the construction industry helping companies assess their current training programs and assisting in the development and implementation of new programs for craft and frontline supervisors.
Ken has been involved in the construction industry for over 40 years and began his career out of high school as a laborer working his way up to the position of Construction Manager and ultimately the position of Director of Corporate Training for a large Colorado based industrial construction company. This company was one of the first companies in the U.S. to adopt and implement the NCCER curriculum and programs for multiple trades. The past 20 years have been spent developing and delivering training programs for craft, frontline supervisors and field construction managers, throughout the western U.S.
[ Page Top ]
---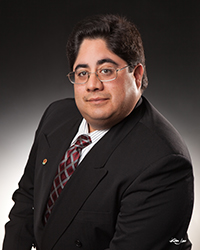 Ralph Mora
Director of Apprenticeships and Certified Craft Training, Associated General Contractors New Mexico
Ralph's responsibilities include compliance of the New Mexico State Apprenticeship Agency approved Standards of Associated General Contractors' (AGC) Multi-Trade Apprenticeship Program. AGC New Mexico offers apprenticeship in the carpentry, cement finishing, craft laborer, masonry and glazier trades. As an NCCER Master Trainer and Sponsor Representative, he conducts site audits and reviews of the New Mexico secondary and postsecondary education facilities that provide industry-recognized credentials through NCCER.
During Ralph's 8 years with AGC New Mexico, his duties have grown to include collaboration with New Mexico public schools and colleges to provide industry-guidance for stronger applicants entering into the construction and pipeline maintenance professions. He works closely with the New Mexico Building Education Foundation to collaborate with training and education providers throughout New Mexico for the purposes of dual enrollment and industry recognized credentialing programs with NCCER.
He currently oversees the accreditation of 20 secondary and postsecondary institutions utilizing the NCCER curriculum and credentialing process. With the need for a certified workforce in New Mexico growing, AGC New Mexico has been very active with the New Mexico Association for Career and Technical Education (NMACTE). Ralph has held a position with the state, regional and national board of NMACTE and ACTE for the past 4 years. During his time with NMACTE and ACTE he has built lasting relationships that have provided the needed foundation for the collaboration with the public school system.
[ Page Top ]
---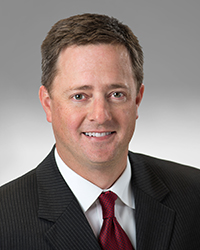 Lee Nations
President, Associated Builders and Contractors of Mississippi
Lee Nations began his career in public accounting serving the construction industry. Lee spent several years in the construction field working for a general contractor serving the southeastern U.S. before taking the opportunity to serve as President and CEO of Associated Builders & Contractors of Mississippi.
Lee also sits on the boards of the Mississippi Construction Education Foundation, Mississippi State University School of Building Science, University of Southern Mississippi School of Construction, Mississippi Building Code Council and the Mississippi Builders and Contractors Association.
Lee holds a bachelor's degree in professional accountancy from Mississippi State University and a master's degree in business administration from Millsaps College.
[ Page Top ]
---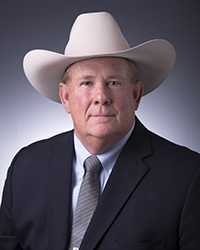 R. E. (Bob) Parker
President/CEO, Repcon, Inc.
R. E. (Bob) Parker is the President and CEO of Repcon, Inc., a leading industrial maintenance and construction firm with offices in Texas and Louisiana. Repcon provides construction and turnaround services to the refining, chemical and petrochemical industries throughout the United States. Prior to founding Repcon, Inc. in 1983, Bob served as Vice President of the Industrial Division of Goldston Corporation in Corpus Christi, Texas.
Bob currently serves on the Board of the Texas Coastal Bend Chapter of Associated Builders and Contractors, is a Trustee of the Craft Training Center of the Coastal Bend, and of the Contractors Safety Council of the Coastal Bend, and is a past Chairman of NCCER. He has been active in Workforce Development for nearly 30 years.
Bob holds a bachelor's degree in General Engineering from Texas A&I University.
[ Page Top ]
---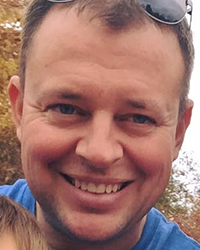 Chris Price
Executive Director, Indiana Construction Roundtable and President, Indiana Construction Roundtable Foundation
Since 2008, Chris has enjoyed serving as the Executive Director for the Indiana Construction Roundtable. Most recently in 2014, Chris spear-headed an effort to create the Indiana Construction Roundtable Foundation, and to secure funding through the legislature for the Build Your Future Indiana program.
He is currently serving as the President of the Indiana Construction Roundtable Foundation. He comes to the non-profit industry with a background in civil engineering and construction.
Prior to serving the Indiana Construction Roundtable, Price resided in Texas where he worked as a manufacturer's representative to the construction industry. Chris is a proud Purdue University Alumni. He resides in Carmel, Ind. with his wife Stefanie and their three sons.
[ Page Top ]
---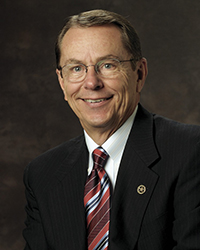 J. Doug Pruitt
Chairman, Sundt Construction, Inc.
J. Doug Pruitt is the Chairman of Sundt Construction Inc. which provides preconstruction and construction services through a variety of delivery methods such as construction management at risk, design-build, program management, and design-bid build. Sundt Construction has divisions to service projects in commercial and institutional buildings, highways, bridges, dams, light rail, multi-family and senior housing, telecommunications, wastewater and water treatment, utilities, mining and power.
Mr. Pruitt joined the Sundt family of companies in 1966. He has served as Executive Vice President and Manager of the Sundt's Building Division, Vice President/Manager of Construction Management Services and Chief Estimator of Sundt's Building Division. In May of 1992, he assumed the position of President and Chief Operating Officer, in 1998 became Chairman and CEO, and in 2011 he retired and retained his position as Chairman of the Board.
In 2005, he served as Chairman of the Board for NCCER, and, in 2009, he served as the national president for the Associated General Contractors of America (AGC). He chaired a variety of committees for AGC producing brochures and videos on total quality management, partnering and workforce development. He is also is the author of articles on concrete slipform mechanical cores for high-rise buildings.
Mr. Pruitt holds an associate degree in civil engineering from Oklahoma State University and a Bachelor of Science in Business Administration from the University of Phoenix. He is a graduate of the Arizona State University Management Institute and the Stanford Executive Development Program.
[ Page Top ]
---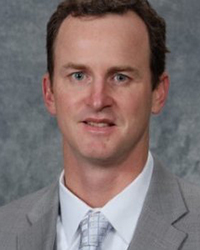 Jeff Rodenberg
Director of Craft Training, TIC — The Industrial Company
After graduating from Montana State University, Jeff began his career with TIC in 2001.  For 10 years he was a field engineer and a project engineer working on various projects building wind turbines in Minnesota, ethanol plants in Iowa, gas fired power plants in Montana, open pit coal mines in Wyoming and water pipelines in Colorado.
Jeff is now the Director of TIC's Craft Training Center in Aurora, CO. TIC's Craft Training program is widely recognized as the leading apprentice-style, formalized training program in the construction industry.
TIC – The Industrial Company was founded in 1974 in Steamboat Springs, Colo. It is a heavy industrial construction company, primarily working in the power generation, petrochemical, and mining markets. Some of TIC's clients include Duke ConnocoPhillips, Newmont Mining, Excel Energy, Dow Chemical, The Southern Company and Florida Power and Light.
TIC is a direct-hire general contractor that employs close to 4,000 electricians, welders, pipefitters, carpenters and ironworkers.
Some of TIC's current projects include installing North America's largest gas fired combustion turbine in Choteau, Okla. and a first-of-its-kind carbon capture emissions upgrade to the WA Parish coal fired power plant in Thompsons, Texas.
[ Page Top ]
---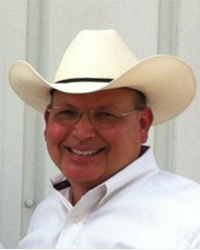 Dr. Michael John Sandroussi
President, Craft Training Center of the Coastal Bend
Dr. Michael John Sandroussi is President and NCCER Primary Administrator for the Craft Training Center of the Coastal Bend (CTCCB) located in Corpus Christi, Texas. Michael oversees the operations of the training center in order to deliver NCCER craft instructional programs at the elementary, junior high, high school and adult levels. Strong partnerships with industry, state and local entities, public education and junior colleges empowers the center to create strong educated and drug-free craftsmen.
Michael joined the CTCCB in July 2011 after serving 29 years as a mathematics instructor, campus principal and superintendent of schools throughout the Coastal Bend and Rio Grande Valley. He also spent 3 years working for FESCO (formerly known as Findley Engineering Service Company) in Alice, Texas as a production engineer and wire-line operator and is familiar with oil field production and operations.
Dr. Sandroussi holds a doctorate of education from the University of Texas at Pan American, a master's degree in educational leadership and administration from Corpus Christi State University and a bachelor's degree in mathematics secondary education from Texas A&I University.
[ Page Top ]
---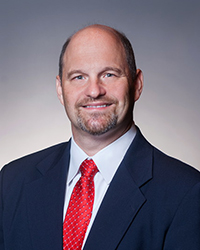 Will Seaman
Director for Workforce Alignment, Louisiana Community and Technical College System
Mr. Seaman currently serves as Director for Workforce Alignment for the Louisiana Community and Technical College System (LCTCS). In this role, he is responsible for providing technical assistance, leadership and support for community and technical colleges with respect to academic and workforce training as well as working with them to align credit and non-credit academic and workforce programs/curricula to meet industry requirements. He also serves as the LCTCS Sponsor Representative for NCCER, a capacity he has fulfilled since 2012.
Prior to coming to LCTCS, Mr. Seaman served as the Program Director for Construction Education under Economic Development at Baton Rouge Community College (BRCC). Mr. Seaman taught credit courses at BRCC under the two-year Construction Management Degree program and was instrumental in the development of the degree program. Before working at BRCC, Mr. Seaman was Director of Education for his Associated Builders and Contractors chapter.
He has a strong background in the construction–related sector with over 18 years of field and training experience. He is certified through NCCER as a Master Trainer, a Management Education Instructor, and a Construction Site Safety Supervisor. He is a graduate of the Dale Carnegie Program and is a certified instructor for the Certified Manufacturing Specialist Program via the Georgia Quick Start Program.
[ Page Top ]
---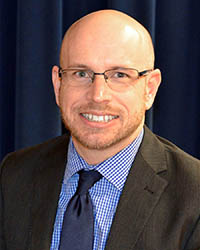 Sean J. Stevens
Education Administrator of Counseling and Guidance, Alabama State Department of Education
Sean J. Stevens currently serves as the Education Administrator of Counseling and Guidance for the Alabama State Department of Education. As the counseling administrator, Sean is charged with leading professional school counselors from all grade levels in planning, developing, implementing and evaluating the comprehensive school counseling program at each of Alabama's public schools.
In addition to working with all of Alabama's school counseling programs, Sean leads the REACH Student Advisory Initiative and the Career Coach Program, manages the Alabama Career Planning System, and serves as the Alabama State Department of Education's key contact for dual enrollment.
Stevens holds a master's in education from the University of West Alabama and a bachelor's in business education from Auburn University.
[ Page Top ]
---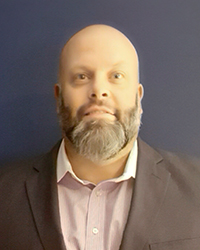 Bill Underwood
NCCER Executive Director, Pearson Education
Bill Underwood has been an Executive Director with Pearson since 2005 working exclusively with the NCCER curriculum and programs. In his role with Pearson, Bill works to connect educators and students with construction industry partners throughout the Mid and Southeastern U.S. Working with all market spaces to include high schools, higher education, proprietary schools, trade associations, state government, and industry has created significant opportunities for students to earn their NCCER credentials, articulate into apprenticeship or postsecondary programs and gain employment in construction or a related field.
Bill grew up working for his family-owned construction company located in New York and New Jersey. After founding the business in the 1940's, his grandfather spearheaded hundreds of projects along the New Jersey shore as well as the first-built terminal at Newark International Airport (he still has the original plans to this day!). His mother took over the business in the early 1980's operating out of upstate New York.
A recipient of numerous awards including the Pearson Award, Top Performer Award and 8-time Pearson Leadership Council member, Bill enjoys connecting people and playing a role in creating successful futures for students.
He is a graduate of Syracuse University, proud father to Chloe and Sebastian and husband to Jessica, his wife of 14 years.
[ Page Top ]
---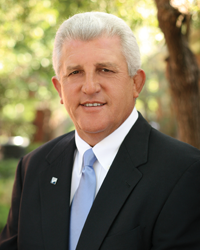 Don Whyte
President/CEO, NCCER
Don Whyte is the president/CEO at NCCER. He has been involved in the development of NCCER for over 23 years. He has shaped NCCER's standardized training process and curricula into the industry's leading craft training program, as well as led the development of the National Craft Assessment and Certification Program and the Pipeliner Training and Assessment Program. Whyte also facilitated the retooling of the Build Your Future campaign into a leading image enhancement and recruiting initiative for the industry, and he is currently guiding the development of NCCER's global construction workforce development initiative.
Whyte's background includes experience as a career and technical education instructor, corporate management trainer and operations manager in structural steel fabrication, erection and maintenance. He holds a bachelor's degree in education from Virginia Tech University.
[ Page Top ]
---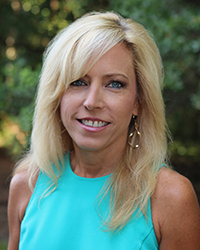 Jennifer Wilkerson
Director of Marketing, Public Relations and Build Your Future, NCCER
Jennifer is a member of the NCCER leadership team and director of marketing, public relations and Build Your Future. She has a background in both education and construction. She taught high school English for 13 years and is part owner in a small welding company where she was the acting business manager for six years.
She began with NCCER as a project manager overseeing the development and revision of curricula and assessments. She now leads a successful marketing team that has enhanced NCCER's presence in the construction marketplace and generated renewed interest in the Build Your Future initiative aimed at recruitment and image enhancement for the construction industry.
She holds degrees in English Education and Business Administration.
[ Page Top ]
---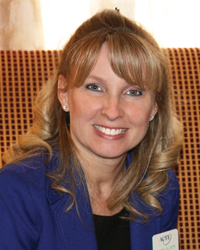 LeAnn Wilson
Director, Association for Career and Technical Education
LeAnn Wilson has served as the executive director of the Association for Career and Technical Education (ACTE) since 2013, and has been with the association since 2005. Wilson holds a deep appreciation for the work that America's career and technical education (CTE) professionals perform every day to equip their students with the technical, academic and employability skills they will need for college and career success and she has strived to raise awareness of CTE among policymakers and the public.
In her leadership role at ACTE, Wilson has prioritized strategies to ensure long-term organizational stability, maximize member engagement and value and increase public support for CTE students and programs. As ACTE's chief financial officer, she developed and implemented sound institutional plans to promote financial growth for the national organization. She has overseen efforts to reach out to CTE professionals in new states across the country and to better serve current members with high-quality professional development and leadership opportunities. Wilson also regularly weighs in on public policy discussions at the national level, through her work as a member of the Department of Labor's Advisory Committee on Apprenticeship and in regular contributions to media publications.
Wilson has served her community in a variety of financial and leadership positions throughout her career, including 20 years in nonprofit association environments. She earned a Bachelor of Science in Business Management from the University of Maryland, College Park, and currently resides in Alexandria, Va., with her two daughters.
[ Page Top ]