2018 Speakers
This event will feature a variety of panelists from both industry and education who will present their successful partnerships, answer questions and provide recommendations on how to apply these practices.
---
Krista Ackles, Construction Careers Academy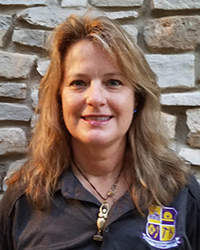 Krista Ackles is an administrative intern and project manager for student projects at Construction Careers Academy (CCA), a premier public magnet school program in the Northside Independent School District. Prior to becoming an educator, Krista spent 16 years in the construction industry — 13 years as a construction manager and three years in estimating and purchasing for new residential construction projects.
She received a Bachelor of Business Administration degree with a concentration in Economics from the University of Texas at San Antonio. Once she received her teaching certificate, she taught several classes at CCA, including Carpentry and Engineering Design and Presentation. In 2010 she earned her NCCER Instructor Certificates in Core Curricula, Carpentry and Project Supervision, as well as becoming an OSHA Authorized Construction Trainer for Construction 10- and 30-hour certifications. She taught the Core Curriculum to the incoming freshmen for five years.
Krista earned her Master's in Educational Leadership with Principal's Certification and loves combining construction with education and being part of the Tiny Home movement with her students. In 2015, she was named the Secondary Educator of the Year for Northside. Coming from a long lineage of teaching professionals, Krista is proud to be on the same campus with her teacher/daughter, Rachel.
When not on campus, she walks-the-walk by staying busy with unlimited remodeling projects at her home. If there is still extra time, she enjoys riding around the neighborhood on one of her antique Honda motorcycles.
[ Page Top ]
---
Charlene Anthony, AGC Houston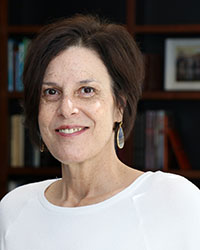 Charlene Anthony is the senior director of education, professional development and construction futures at AGC Houston where she manages programs that create the pipeline of construction professionals. In addition to these initiatives, Charlene is also responsible for delivering both AGC national educational programing as well a chapter-developed training. Currently, Charlene is busy with AGC Houston's leadership class, construction technology forum and a new women's initiative.
Prior to joining AGC Houston, Charlene spent 13 years at the American Red Cross and was involved in volunteer management and the delivery of health and safety programs to the community.
When she's not working in construction, you can find Charlene planning her next travel adventure or spending time with family and friends.
[ Page Top ]
---
Mike Barkett, MCEF

Mike Barkett is the president of the Mississippi Construction Education Foundation (MCEF), a non­ profit organization with a mission of recruiting, training and developing a quality workforce for the commercial construction industry in Mississippi. He joined the staff at MCEF in 2002 where he served as the State Director of Education and Training. Barkett directs all programs of the Foundation, serving a board of 26 directors representing the construction industry and ten major construction trade associations. Barkett oversees the training and credentialing of approximately 8,000 secondary students as well as community college and adult craft professionals who are enrolled in the Foundation's four-year apprentice program. He works closely with the Mississippi Department of Education and directors and instructors at the 107 CTE centers in the state to ensure quality utilization of the NCCER curriculum. MCEF is an NCCER Accredited Training Sponsor as well as an Accredited Assessment Center.
Barkett spent 25 years in education serving as business manager, teacher, administrator, athletic director, and head baseball coach at St. Andrew's Episcopal School in Ridgeland, Mississippi. He also owned and operated his own sporting goods business.
Barkett is a construction education professional. He earned a bachelor's degree at Centenary College in Shreveport, LA. He has a master's degree in administration and has completed coursework toward a doctorate in education.
[ Page Top ]
---
Mandy Beaulieu, APICC

Mandy Beaulieu is the training programs manager at the Alaska Process Industry Careers Consortium (APICC). Mandy moved to Alaska in 2006. She attended the University of Alaska Anchorage where she earned her Bachelor of Arts in Education. Mandy launched her professional career in Alaska's construction industry at the Associated General Contractors of Alaska. While at AGC, she continued her education and training, becoming an NCCER-certified Master Trainer in 2013.
Mandy transitioned from AGC to APICC in 2016 and has since established APICC as an NCCER Accredited Training Sponsor. Her position at APICC and her NCCER status has allowed her to expand partnerships across the state of Alaska. Mandy now provides critical support to several training institutions, as well as employers across multiple industry sectors, including construction, maritime, mining, transportation, and oil and gas.
[ Page Top ]
---
Richard Brown, Gaylor Electric

Richard Brown started his electrical career as a business owner on the small island of Jamaica and currently works at Gaylor Electric.  After meeting his wife through one of her mission trips, he moved to the United States and pursued his dreams. His new journey began with enrolling in the ABC apprenticeship program, and successfully completing his four years of education.
He is CPR and First Aid certified and stays up to date on all national and local safety codes and requirements. As a mentor, Richard takes the time to ensure everyone at Gaylor is working in compliance with their safety policies and procedures.
From his business in Jamaica to his time at Gaylor, Richard has shown that working hard, seizing opportunity and doing your very best every-day is what truly makes a difference. Dedication to the community is another area where he has made an impact. Richard has participated in six mission trips – ranging from building medical clinics in the jungles of Panama to helping people from his home country in Jamaica.
[ Page Top ]
---
Dan Belcher, NCCER

Dan Belcher is the workforce development director for NCCER in Alachua, Florida, where his duties include informing and updating government, workforce, industry and education sponsors about NCCER. Belcher hails from the great state of Texas where he was the career and technical education consultant for the Education Service Center Region XI in Fort Worth. He also served as the director for career and technical education for the Fort Worth Independent School District (ISD). Before that, he served the Fort Worth ISD in a variety of positions including principal, vice principal and teacher.
Belcher has his undergraduate degree from the University of North Carolina at Wilmington and his master's degree in education from the University of Texas, Arlington.
[ Page Top ]
---
James Busch, Central Arizona College
For the past nine years, James Busch has trained diesel technicians and heavy equipment operators at Central Arizona College in Pinal County, Arizona. He has had the honor of fostering many partnerships with industry leaders and has a passion for bringing industry and students together.
These partners include:
Sundt Construction
Underground Construction
ASARCO Mining
Freeport Mining
Empire CAT Equipment
Kubota Equipment
Before his move to education, he served ten years in the U.S. Army and as a Direct Support Mechanic for the Federal Civilian Service. James received his B.S. in Career & Technical Education from Northern Arizona University and is a master trainer for NCCER.
[ Page Top ]
---
Cameron Campbell, Turner Industries Group
Cameron Campbell, 24 years old, has worked in the construction industry for six years now — four years in the plant and two years in the shipyard.
He went to ABC Pelican in Baton Rouge where he completed his certification in millwright. Cameron currently works for Turner Industries, Inc. at the Westlake Chemical site in Geismar, Louisiana.
[ Page Top ]
---
Patricia Carr, Miller Electric
Patricia Carr is the National Manager of Education and Workforce Development who partners with schools and career centers to build welding workforce development training programs around the country.
Patricia believes that education and the private sector can work together to build programs within manufacturing to provide economic stability and viable employment to young people. She believes educators should have an ongoing relationship and dialogue with private industries to ensure quality instruction and job opportunities are available consistently.
Patricia's previous work within NYC Department of Education as Manager of Career Technical Education, Workforce Development Initiatives & Partnerships yielded her the experience to build industry relationships, workforce programs in high demand sectors, and build the education to employment pipeline.
Patricia has a strong background with managing city-wide grant-funded contracts and Workforce One Career Centers that focus on unemployed and marginalized populations.
She holds an Honor's Bachelor's Degree in Business Administration, Sociology with a concentration in Child Psychology from City University of New York Queens College.
[ Page Top ]
---
Colleen Englert, Florida Ready to Work & WIN Learning
Colleen Englert is the executive director of Florida Ready to Work, a state-sponsored career readiness program. Working in partnership with high schools, regional workforce boards, technical centers, corrections and other community-based partners statewide, the program is supporting development of the work ready talent necessary to continue to grow Florida's economy.
Colleen has 30 years of public and private sector policy, project management, marketing and communications experience.
She also currently serves as chief strategist for WIN Learning, a national career readiness company specializing in the design and implementation of foundational skills curriculum, assessment and credentialing solutions for education, workforce and economic development.
[ Page Top ]
---
William Fuller, Construction & Maintenance Education Foundation
William Fuller has over 50 years' experience in the construction industry, with 15 years in safety, health and environmental support systems, biotech pharmaceuticals prudent practices along with 35 yeas of craft field experience. His expertise enables him to effectively manage safety, quality and production in construction and maintenance of chemical, refinery, hazardous waste and laboratory facilities.
William is currently the manager of safety and technical training at the Construction and Maintenance Education Foundation and a master trainer through NCCER. Known by "Uncle Will" to his students, he has a unique and passionate gift of communication enabling him to convey information in training or motivational environment where students walk away with a clear understanding of the training material that is both entertaining and enriching.
William won the 2018 ABC Craft Instructor of the Year and is an inspiration to both fellow teachers and his students. When he's not teaching, William stays busy playing five different instruments and is an outdoor enthusiast.
[ Page Top ]
---
Tami Gamble-Gurnell, Duncanville High School
Tami Gamble-Gurnell is in her fifth year of teaching Construction and Building Trades at Duncanville High School in Duncanville, Texas, on Dallas' southern border. Known as the "Girly Shop Teacher," Tami possesses an energetic comedic spirit with a never quit attitude. In the most intriguing way she manages to turn no's into yes's.
Her first heartthrob moment in construction came when she was helping her dad set and pour cement steps at the age of six. This zany mother of three sons is a Howard University graduate with a Bachelor of Science in Psychology, a Certified Texas Education Agency Teacher and OSHA certified. She was named Power Up Inc. Woman in Construction May 2018, awarded Duncanville ISD "Made with Pride" Teacher of the Month May 2016, Duncanville High School Teacher of the Month in January 2018, has led her SkillsUSA team to numerous blue ribbon victories all four years and is on a crusade to ensure that laughter is injected into every lesson.
When asked, "What don't you do?" Tami simply replies, "Nothing!"
[ Page Top ]
---
Steve Greene, NCCER
Steve Greene currently serves as vice president at NCCER and has over 35 years of construction management experience (superintendent, project manager, director of human resources and senior director of global workforce development) with three major international contractors – Fluor, KBR and Bechtel. Greene has been the COO and owner of an industrial construction services company in Atlanta, Georgia. He has been the vice president of operations with two postsecondary career college systems. Greene currently participates on a number of workforce development boards and committees to include the Construction Users Roundtable (CURT) National, CURT local user councils, SkillsUSA and industry-specific organizations.
He holds a bachelor's degree in premedical science from Wofford College in Spartanburg, South Carolina.
[ Page Top ]
---
Daniel Groves, Construction Industry Resources (CIR) & Construction Users Roundtable (CURT)
Daniel Groves is the CEO of Construction Industry Resources, LLC (CIR). For the past decade, CIR has been providing market intelligence and project risk mitigation solutions for owners, contractors, unions, labor providers and other construction industry stakeholders, including the Construction Labor Market Analyzer® (CLMA®) and the construction 20/20 Foresight Report. Mr. Groves was named by ENR Magazine as a global Top 25 Newsmaker for his work in developing and growing the CLMA® which has emerged as a market leader for project labor risk analytics.
Mr. Groves is also the Director of Operations and workforce consultant for the Construction Users Roundtable (CURT), an international organization of national and global companies representing nearly $200 billion in annual construction spending, which focuses on metrics and benchmarking as well as helping owners achieve the most productive use of every capital dollar.
Mr. Groves holds degrees from Asbury University in Kentucky in the fields of accounting and business management and has been lending his expertise to the industrial construction marketplace since 2007 when he began working with CURT on urgent workforce related issues. Mr. Groves resides in Lexington, Kentucky with his wife and two young sons.
[ Page Top ]
---
Stacy Gunderson, Marek
Stacy Gunderson is a 13-year veteran with MAREK. She started her career in the field as a craft professional before moving into workforce development and cultivating MAREK's craft training programs for their San Antonio and South Texas operations.
Stacy's experience includes five years leading Texas Construction Career Initiative (TCCI), serving as president and chair of their annual Construction Career Day for more than 1,200 high school students.
Stacy recently joined the National Craft Championship Committee for Associated Builders and Contractors.
[ Page Top ]
---
Dean Hamrick, Fluor
Dean Hamrick is Fluor's global director of craft training. In this role, he is accountable for development and certification of Fluor's craft workforce utilizing a combination of entry-level and upgrade training for the existing workforce and ensuring training programs are designed in accordance with contractual obligations, company policies and vendor requirements. In addition, Hamrick is accountable for promoting the utilization of Fluor training locations, as well as building and maintaining relationships with local colleges and civic organizations. Hamrick also oversees Fluor's craft wage and compensation development and administration globally.
Hamrick has more than 26 years of human resources-related experience in the industrial construction sector, having held management-level positions across multiple business lines, joint ventures and wholly owned subsidiaries within Fluor.
Hamrick is a United States Marine Corps veteran, having risen to the rank of sergeant during his service. His involvement in the local community includes serving as the assistant chief of the Pecan Grove Volunteer Fire Department in Richmond, Texas, and as Scoutmaster of the Boy Scouts of America Troop 1880. Hamrick holds a bachelor's degree in physical education from Western Carolina University.
[ Page Top ]
---
Luis Hernandez, Fluor

Luis Hernandez is a Fluor Senior HR Specialist for the craft recruiting department, servicing all Fluor's open-shop domestic projects. In this role, he is accountable for the full cycle recruiting process, starting with open requisitions until candidates begin the onboarding process.
Hernandez has more than 30 years of experience in the industrial construction sector, having started as an insulator helper after high school and acquired valuable experience in other crafts as well, such as scaffolding, carpentry, and electrical; he entered the electrical trade and was promoted through the ranks up to a supervisor level. His experience has been across multiple industries — nuclear, wind, manufacturing, power, chemical, commercial and residential.
Prior to his current role at Fluor's Craft Services organization, Hernandez's experience was in the financial sector; he worked as a senior financial analyst in the industrial manufacturing area, providing analytical and reporting information to influence business decision making at the site management level; other experience includes being a senior electrical estimator, where he estimated the cost for electrical industrial projects by interpreting RFQ's, specifications, Isometrics and P&IDs. As a training specialist, he also served as the lead that developed the structure for the upgrade welding training program for Fluor back in 2008, the base of this structure continues to be used within Fluor and has been extended to include other craft training trades as well.
[ Page Top ]
---
Katrina Kersch, NCCER

Katrina Kersch is the Senior Director and Chief Operations Officer of NCCER and oversees product development, program services, credentialing and compliance services. She has a wealth of construction workforce development experience and was previously the director of workforce development as well as the NCCER Sponsor Representative for Marek Family of Companies, a large commercial subcontractor based out of Houston.
Her background also includes serving as director of education for the Construction and Maintenance Education Foundation and executive director of the Construction Career Collaborative (C3).
In addition, Katrina has served on numerous advisory councils and committees, including as chairman of the Associated Builders and Contractors' National Directors of Education Council and chairman of NCCER's Workforce Development Committee.
[ Page Top ]
---
Kristie Kelley, Gulf Power Company

As Gulf Power Company's Workforce Development Coordinator and Recruiting Consultant, Kristie Kelley is responsible for the creation and management of external talent development partnerships to grow Gulf Power's future workforce and to enhance Northwest Florida's economic development position. These partnerships span the entire talent supply chain, beginning with early learning programs and continuing to elementary energy career awareness programs, middle school STEM (science, technology, engineering and math) programs, high school talent pipeline programs, and post-secondary technical, college and university program partnerships. These programs focus on skills and knowledge needed by the energy industry and by key industries in Northwest Florida's economy. Kristie is also responsible for the full-life cycle recruitment process used to acquire talent into Gulf Power and secure the company's future workforce.
Locally, Kristie serves on the Steering Committee for the Emerald Coast BEST Robotics hub as well as the Alumni Board through the University of West Florida. She is also the chair of the Board of Directors for the Escambia County Public Schools Foundation. Kristie is involved with Florida Energy Workforce Consortium as the chairperson, which supports state partnerships and specifically across Northwest Florida serve as the Accredited Training Sponsor for 46 NCCER programs at 20 schools. Regionally, she is engaged as the Talent Council Chairperson of Northwest Florida Forward, Talent Committee chair of Northwest Florida Manufacturers Council and Workforce Development Committee member of Central Gulf Industrial Alliance (CGIA). Last but not least, she serves at various levels through Southern Company's Workforce Development Council and the national Center for Energy Workforce Development.
[ Page Top ]
---
Brett Pawlowski, National Center for College and Career Transitions

Brett Pawlowski is Executive Vice President of the National Center for College and Career Transitions (www.NC3T.com). He has spent 18 years advocating for business involvement in education, including publishing the K-12 Partnership Report newsletter, hosting the Effective Education Partnerships Conference, and working with corporations, school districts, state agencies and nonprofits on their partnership efforts.
With Charlie Katz, he is the co-author of the "Employer Engagement Toolkit"; with Hans Meeder, he is the co-author of "Building Advisory Boards That Matter." He has written extensively on partnership efforts, including the state advisory committee handbooks for Minnesota and Louisiana.
[ Page Top ]
---
Travis Peterek, San Antonio Construction Academy
Travis Peterek graduated from Construction Careers Academy in June of 2018. After working summer jobs during high school, such as fencing, decking and house framing, he went to work for Brady Colt Custom Homes. He completed his OSHA 10 and NCCER Core in his freshman year of high school.
Travis then fine-tuned his skills by building a fully functioning Tiny Home, where he held the role as team leader. He also placed two years in a row at the state-level for the Team Works two-day construction build for SkillsUSA. The skills he developed has allowed him to go straight to work after high school at a better than entry-level position due to his experience.
[ Page Top ]
---
Chris Price, Indiana Construction Roundtable Foundation

Chris Price is the President of the Indiana Construction Roundtable and the President of the Indiana Construction Roundtable Foundation, where his leadership and fun-loving attitude keep non-profit associations thriving. Describing each day as a new adventure, Chris takes pride in helping clients fulfill their missions. Under his leadership, the Indiana Construction Roundtable Foundation has successfully launched Build Your Future Indiana, along with a basic skills training program that utilizes NCCER's Core Curriculum.
Before joining the Indiana Construction Roundtable Foundation, Chris worked in the construction and civil engineering fields. Outside of work and philanthropy, Chris enjoys spending time with his wife, Stefanie, and their three sons. When he can get a break, you can find him on the golf course.
[ Page Top ]
---
Brandon Ramirez, SkillsUSA

Brandon Ramirez enrolled in the Lee County High School engineering class because he enjoys working with his hands. He competed in Drafting and SkillsUSA began to change his life — being part of a community of students motivated him.
Career and technical education has allowed Ramirez to learn many vital ideas. Ramirez was the 2017-2018 SkillsUSA North Carolina State President and the 2018 gold medal winner of the SKillsUSA North Carolina Principles of Engineering award.
As a representative of a career and technical student organization, he is an advocate for CTE and works to ensure that the messages of the program are accurately projected.
[ Page Top ]
---
Sean Ray, Sundt

Sean Ray, Sundt Director of Craft Workforce Development, has 24 years of construction experience. Sean served in the United States Navy from 1990-93 as a sonar technician. In 1994, he entered the construction field as a pipefitter's helper. Through the years, he moved up to journeyman pipefitter, foreman and into quality control. He entered the management side of construction in 2003 as a superintendent and has served as construction manager, corporate quality manager and operations manager.
Sean is an NCCER Master Trainer and is the NCCER Primary Administrator and ATS sponsor for Sundt Construction. He is a Master Certified Project Manager through Villanova University and recently became AGC CM-Lean certified.
[ Page Top ]
---
Chad Sutton, Garrett High School

Chad Sutton graduated from the University of Indianapolis in 1991 with a B.S. in Education. Working for Wolohan Lumber Co. in 1991, as an assistant manager, Chad was able to learn the importance of customer service and how to treat others. As an employee at Wolohan Lumber, he learned the details of the home building industry as well as relevant product knowledge. In 1999, Chad and his wife Michelle started their own home building and remodeling business that operated mostly in the northeast Indiana area. In 2009, Chad started teaching building trades at Garrett High School.
As a building trades instructor, Chad always tries to place eager students within the industry. He realized he had an opportunity to help these students create some economic freedom for themselves, their future families and the community they live in. The career development model at Garrett High School will not solve the labor problems that the industry feels but will certainly help. Students being engaged in our industry is the key — students will learn the necessary soft skills and technical skills relating to our profession by a strong community of mentors.
On a personal note, Chad and Michelle have been married for 25 years as of January 2018. Their daughter, Bailey, is a senior at University of St. Francis and is a thrower on the track team. Their son, Garrett, is a sophomore middle linebacker at Marian University in Indianapolis, where he is currently a finance major.
[ Page Top ]
---
Tim Taylor, University of Kentucky

Timothy R.B. Taylor, P.E., Ph.D. is the Terrell-McDowell Endowed Chair of Construction Engineering and Project Management in the Department of Civil Engineering at the University of Kentucky. His primary research areas are workforce issues and transportation infrastructure project development.
Dr. Taylor holds dual appointments as an associate professor of Civil Engineering and is the program manager for the Construction Engineering and Project Management Group within the Kentucky Transportation Center.
Dr. Taylor holds a doctorate in civil engineering from Texas A&M University and bachelor and master's in civil engineering from the University of Kentucky. He is a licensed professional engineer in Kentucky and Texas.
[ Page Top ]
---
Holley Thomas, KBR

Holley Thomas became interested in welding in 2007 while earning a degree in robotics from Central Alabama Community College. She discovered that not only did she have a great talent for welding, she fell in love with the craft. A native of Alex City, Alabama, she was recruited by KBR, a global engineering and construction firm, as part of their outreach and engagement with the college's technical programs.
Over the next 11 years, Holley devoted the time to take advantage of KBR's training offerings and grow as an experienced craftswoman. She started as a welder, worked her way into supervision, and in the last three years, has been working in a quality inspector role. She has worked in a variety of plant environments in several states, including power, pulp and paper, fertilizer plants, and petrochemical. As she grew in her own career, she paid her wisdom forward to other, by serving as a welding instructor and mentor on multiple job sites. In her current role as quality inspector, she is responsible for seeing that the craft work is performed according to project protocol and requirements.
She is the first woman welder to have taken top honors (gold) in welding at Associated Builders and Contractors (ABC) National Craft Championship in the 2010 competition. In 2015, Holley was awarded the National Craft Professional of the year by ABC. She continues to volunteer at the national event as a judge for the welding competition, as well as regional and local construction events to attract more talented young women into the industry.
[ Page Top ]
---
Robin Utz, U.S. Department of Education

Robin Utz serves as the chief for the College and Career Transitions branch in the Division of Academic and Technical Education (DATE) for Office of Career, Technical and Adult Education (OCTAE) at the U.S. Department of Education. That branch administers national discretionary programs and initiatives that support program development and innovation in career and technical education (CTE). These programs and initiatives are geared toward increasing student achievement, closing the achievement gap and preparing all students for transitions to college and careers.
Prior to joining OCTAE, Utz served as assistant director of the Career, Standards and Assessment Services Team at the Kansas State Department of Education (KSDE). Her responsibilities included providing leadership for K-12 schools to develop and implement a system of quality career and technical education. She worked to develop and implement policy initiatives that reflected a progressive agenda to ensure all students achieve challenging academic and technical standards to be prepared for college and careers. She worked collaboratively with other CTE state directors and leaders on important initiatives, such as technical skill assessments and rigorous programs of study.
Utz's professional career includes positions as a family and consumer sciences teacher, FCCLA advisor and KSDE education program consultant for CTE programs. She maintains a current teaching license in Kansas and holds a certificate as a Global Career Development Facilitator. Nominated by colleagues, peers and students, Utz is a past recipient of professional association awards. In particular, she was the 2011 recipient of the Champions of Digital Literacy Award sponsored by Certiport, Inc. She has served on numerous committees and held elected offices in professional associations at state and national levels. Her bachelor's degree is in home economics education and her master's degree is in secondary education. Both were earned at Kansas State University.
On a personal note, she coaches and volunteers for Special Olympics in Virginia. Her favorite hobbies align to being outdoors (golf and gardening). She is mother to Brooke, Braden and Grant and grandmother (Gigi) to Adalynn.
[ Page Top ]
---
Don Whyte, NCCER

Don Whyte is the CEO at NCCER. He has been involved in the development of NCCER for over 25 years. He has shaped NCCER's standardized training process and curricula into the industry's leading craft training program, as well as led the development of the National Craft Assessment and Certification Program and the Pipeline Training and Assessment Program. Whyte also facilitated the retooling of the Build Your Future campaign into a leading image enhancement and recruiting initiative for the industry, and he is currently guiding the development of NCCER's global construction workforce development initiative.
Whyte's background includes experience as a career and technical education instructor, corporate management trainer and operations manager in structural steel fabrication, erection and maintenance. He holds a bachelor's degree in education from Virginia Tech University.
[ Page Top ]
---
Jennifer Wilkerson, NCCER

Jennifer Wilkerson is a member of the NCCER leadership team and director of marketing, public relations and Build Your Future. She has a background in both education and construction. She taught high school English for 13 years and is part owner in a small welding company where she was the acting business manager for six years.
She began with NCCER as a project manager overseeing the development and revision of curricula and assessments. She now leads a successful marketing team that has enhanced NCCER's presence in the construction marketplace and generated renewed interest in the Build Your Future initiative aimed at recruitment and image enhancement for the construction industry.
She holds degrees in English Education and Business Administration.
[ Page Top ]
---
LeAnn Wilson, Association for Career and Technical Education (ACTE)

LeAnn Wilson has served as the executive director of the Association for Career and Technical Education (ACTE) since 2013 and has been with the association since 2005. Wilson holds a deep appreciation for the work that America's career and technical education (CTE) professionals perform every day to equip their students with the technical, academic and employability skills they will need for college and career success and she has strived to raise awareness of CTE among policymakers and the public.
In her leadership role at ACTE, Wilson has prioritized strategies to ensure long-term organizational stability, maximize member engagement and value and increase public support for CTE students and programs. As ACTE's chief financial officer, she developed and implemented sound institutional plans to promote financial growth for the national organization. She has overseen efforts to reach out to CTE professionals in new states across the country and to better serve current members with high-quality professional development and leadership opportunities. Wilson also regularly weighs in on public policy discussions at the national level, through her work as a member of the Department of Labor's Advisory Committee on Apprenticeship and in regular contributions to media publications.
Wilson has served her community in a variety of financial and leadership positions throughout her career, including 20 years in nonprofit association environments. She earned a Bachelor of Science in Business Management from the University of Maryland, College Park, and currently resides in Alexandria, Va., with her two daughters.
[ Page Top ]
---
Reggie Wilson, MCAA

Reginald Wilson is the owner of WDP Construction Group in Fort Worth, Texas. His company has provided commercial and residential masonry to the Dallas/Fort Worth metroplex and surrounding states for the past 17 years.
Reggie is a native of Fort Worth and very involved in his community. He has a strong desire and commitment to helping those in need, especially the youth. Therefore, he jumped on the opportunity to work with workforce development to crusade for building a better America through vocational and technical education programs for students.
Reggie holds a degree of Bachelor of Arts and Sciences from Dallas Baptist University and is currently working on his Masters. It is his desire to leave a lasting legacy of hard work and education to all those he comes in contact with on his journey through life.
[ Page Top ]