Coming in December: NCCER Training @ ACTE's CareerTech Vision 2017 Conference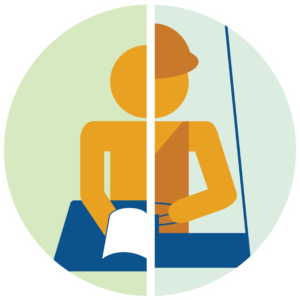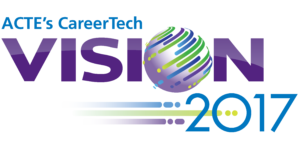 Due to our new resources and an increased demand for NCCER program training, we will be holding a series of six sessions on various topics, including career pathways.
Don't worry! The Construction Career Pathways Conference will come back biennially starting in 2018.
Registration is open!   |   December 6-9   |   Nashville, TN
---
NCCER Training Session Schedule
Thursday, December 7
2 – 3pm: Improve Your Training Program with the New NCCER Testing System
NCCER is proud to announce the new Testing System! NCCER staff members will explain how this new system will make your NCCER training program more efficient by creating, scoring and submitting your tests. Staff will walk you through how to start using it immediately and show you how it will reduce the time needed to manage you programs. Presented by Patty Bird.
3:15 – 4:15 pm: Utilizing NCCERconnect & Custom Book Build to Enhance Your Program
Did you know NCCER offers online curriculum with interactive features? Did you know you can build your own custom book with NCCER modules? NCCER and Pearson will explain ways to incorporate these resources into your program and walk you through exactly how to use them. Presented by Brian Mann & Bill Underwood.
4:30 – 5:30 pm: The Value of Workforce Development, Recruitment & Marketing of Your NCCER Program in Industry
Industry experts share the value of developing, recruiting and training quality construction professionals and how they are bridging the skills gap. NCCER and industry partners will highlight best practices in workforce development and how you can get the right students and trainees into the workforce. Hear about creative marketing ideas from NCCER and learn how your program can stand out from the rest with Build Your Future's array of resources. Presented by Dan Belcher, Jennifer Wilkerson, Dean Hamrick & Jeff Rodenberg.
Friday, December 8
10:30 – 11:30am: Construction Career Pathways: Utilizing NCCER's Resources to Build Better Partnerships
Join NCCER as we showcase how to use the Construction Career Pathways resources to cultivate effective partnerships with industry. This session will feature resource demonstrations and a fireside chat with key education representatives who have built meaningful construction career pathways within their communities. Presented by Christina Catron, Ashleigh Potuznik & Zach Fields.
11:45am – 12:25pm: Funding Available for Building CTE Programs & How It Can Be Utilized by Industry and Education
Are you looking for ways to fund your CTE program? Do know how WIOA funding can impact your postsecondary programs and industry training? ACTE and NCCER will help guide you in understanding how to access funds, what funds are available and how they are being used in education and industry. Presented by Dan Belcher, Alisha Hyslop & Gene Dudley.
2 – 3pm: Are Schools Really a Viable Workforce Talent Pipeline?
Linking industry and education to provide students with careers by highlighting best practices and providing practical resources to help educate and drive collaboration is the goal of the NCCER Construction Career Pathways Initiative. Learn from industry experts how you can make connections in your state and district. Presented by Dan Belcher, Kristen Benedict & Sean Ray.