NCCER's Connection Map was created to help connect construction industry members and CTE educators. The map originated from attendees survey responses at NCCER's 2014 Construction Career Pathways Conference and has grown since then to include voluntary collection of interests by educators (

) and contractors (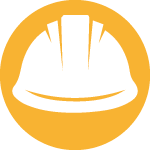 ) looking to collaborate on meaningful pathways. Also shown are SkillsUSA (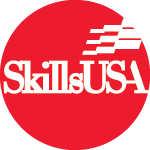 ) and ACTE (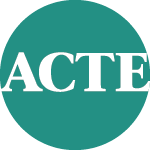 ) contacts. It is our hope that this map provides you with the resources needed to make meaningful education-to-industry connections in your area.
Follow the steps below to get started:
Step 1: Locate potential partners by zooming into your desired location on the map. Click on the white sidebar button in the top left corner of the map to show and hide map layers as desired.
Step 2: Click on the icon of the organizations near you to see what they need or can offer.
Step 3: Call or email the contact at the organization(s) that match your needs. Explain what you can offer and how it benefits them.
Step 4: Setup a face-to-face meeting to follow up as soon as possible.
Step 5: Email marketing@nccer.org to share your success story!
---
DONATE MATERIALS GET ON THE MAP
About SkillsUSA About ACTE
---
Provide Feedback
If you made a connection with a organization or individual represented below, we would greatly appreciate your feedback on the experience. Your feedback allows us to better communicate expectations and assist in planning meaningful collaborations. Please take a moment to email our marketing team and share your thoughts.
Submit Your Information
If you would like to be included on the connection map, please fill out the Connection Map Request Form. You will receive a confirmation email that your request has been received, and our marketing team will review your submission. SkillsUSA state directors may fill out a separate request form.
If you are an industry organization that would like to donate materials to an educational organization, please fill out the Materials Submission Form. Contact our marketing team if you need to update or remove a materials donation map listing.
Disclaimer
The information contained on this map is for general information purposes only. The information is provided by NCCER and while every effort is made to keep the information up to date and correct, NCCER makes no representations or warranties of any kind, express or implied, as to the completeness, accuracy, reliability, suitability or availability with respect to the website or the information, products, services, or related graphics contained on the website for any purpose. Any reliance you place on such information is therefore strictly at your own risk.
In no event will NCCER be liable for any loss or damage including without limitation, indirect or consequential loss or damage, or any loss or damage whatsoever arising from loss of data or profits arising out of, or in connection with, the use of this map.
Through this map you are able to link to other websites which are not under the control of NCCER. NCCER has no control over the nature, content and/or availability of those sites. The inclusion of such links does not imply a recommendation or endorse the views expressed on any third party website. NCCER takes no responsibility for, and will not be liable for, the map or any links contained within it being temporarily unavailable due to technical issues beyond our control.